Wherever you are in the transgender world be it shemale, sissy, transsexual, admirer or otherwise, there is one thing that can benefit your mind, body, and spirit. That's meeting, socializing, and converting with other like-minded people.
Transgender folk and their admirers alike are often stumped when it comes to places to meet new friends, forming bonds with new lovers into the same kinks or just being part of the vibrant trans scene. I aim to change that.
In this guide to sex transgender bars, I am to cover some of the best shemale clubs, sissy bars, transvestite parties to open your eyes to the range of fun, accepting, and downright kinky places where you can meet transgender people and their admirers.
We'll be virtually gallivanting across, Europe, Asia and the U.S.A to uncover a huge range of bars, clubs, and parties for you to enjoy. We'll be tipping our pink toenails into the waters of:
Transgender clubs in Dublin frequented by T-girls and admirers from all walks of life who are given a warm welcome charateristic of the Emerald Isle.
Two of my favourite Ladyboy and transgender bars in the Thai city of Pattaya.
What the UK and U.S.A offers in the form of shemale clubs, sissy bars, tranvestite entertainment, and which country does it better?
And much more, as always! So join me to discover your next favourite drinking and fucking hole, as I answer your question: "Is there a transgender bar near me?"
A gay cruising and shemale bar in Prague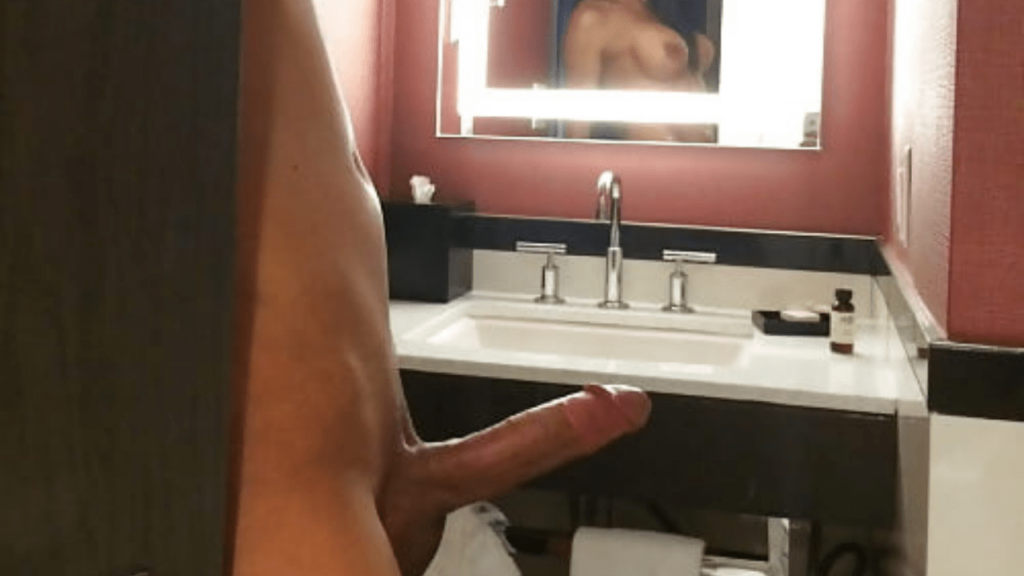 The Czech Capital of Prague is more well known for its gay bars than that of the shemale variety. But I know a great spot that is classed as both! Club Thermix is located in the Vinohrady area of Prague and often has an amazing trans show throughout the month.
It's fair to say, that the transsexual scene in Prague isn't as booming as it is in nearby Germany. But it's a wonderful city with a small but proud TS scene that are both worth exploring.
This club is absolutely booming with a lot of naughty stuff going on inside. The patrons range from gay men to transgender folk with a mix of other sexual persuasions too. It's open from Wednesday to Saturday, 22:00 – 06:00, and is a party you won't forget!
The TH Club in Dublin is one of my favourite transgender bars near me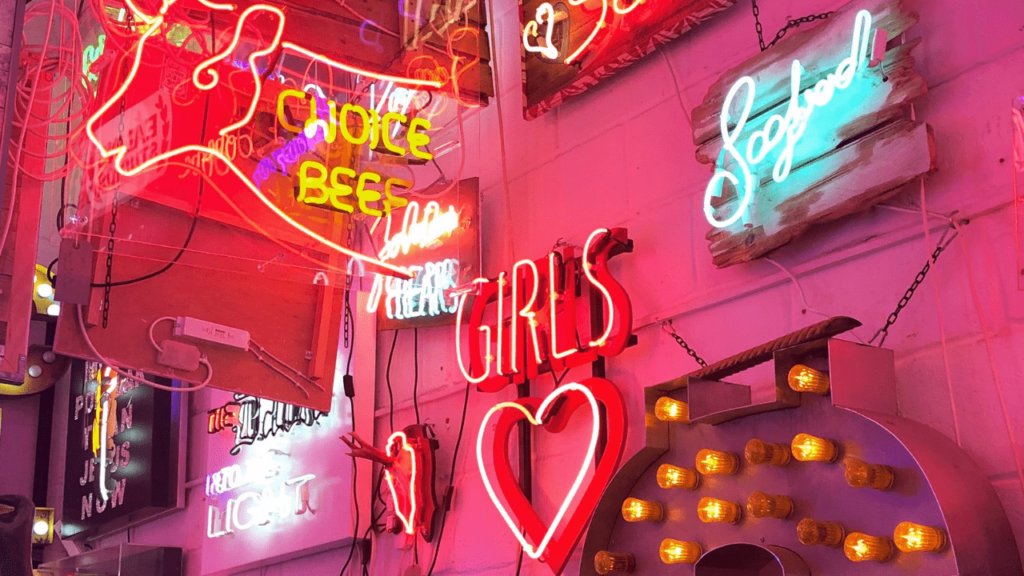 I hail from Belfast. Anyone from here will tell it's a small kind of town, and news travels fast. So I always try to keep it discreet. When I want to indulge in some local debauchery, I usually opt for Dublin if I can't make it to the mainland UK.
Dublin is home to the TH club. One of my favourite transgender bars near me, I've visited a few times both with some of my sissy sluts and when I've been on the lookout for new sex partners into the sissification fetish.
Located at 10 Harcourt Street in Dublin, this is a genuinely fantastic open-minded space for t-girls, crossdressers, transvestites, shemales, transsexuals and their respectful male admirers to meet, drink, socialise, and have lots of fun!
The visitors are often from Dublin but many international visitors to the city often pop in. Overall, it's a diverse transgender bar with a welcoming, open-minded atmosphere that is just characteristic of Ireland.
This Transgender bar near me is one that is well worth checking out if you're in the Irish Capital. Get in touch with me before you go and who knows, we may hopefully cross paths there!
Barbie Deinhoff's is an iconic sissy bar in Berlin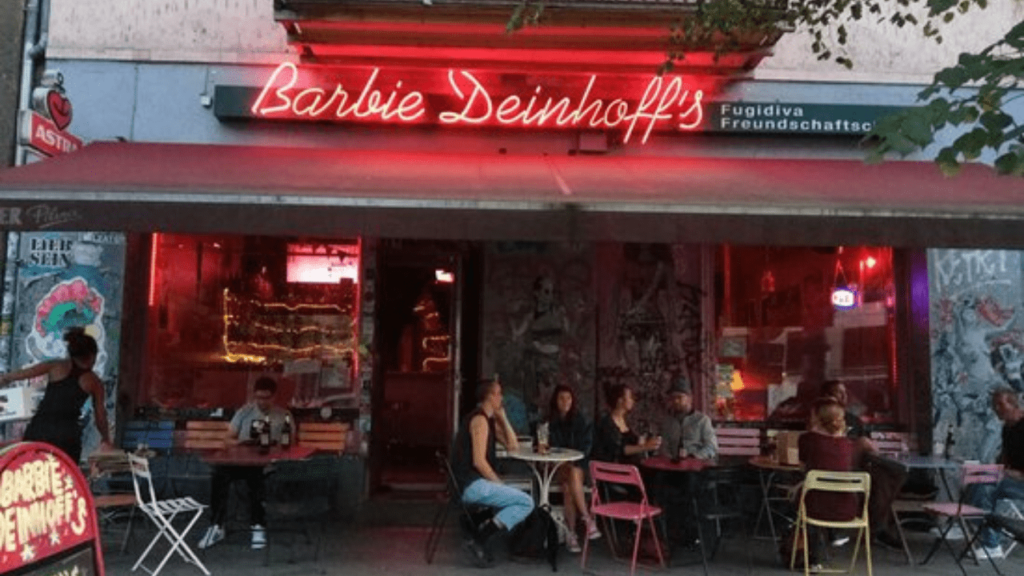 Historically, Berlin has been a bastion of LGBTQI+ culture for years. Prior to some of the city's darkest days in WW2, the German Capital was a thriving hub of gay and transsexual culture. According to Culture Trip, it's believed that the first modern male-to-female surgery having been performed during this period in Berlin.
These days, Berlin has retained its position as one of the most loved gay and trans destinations in Europe. Naturally, it's home to a few sissy bars and shemale clubs or two that you'll want to check out when there. One of them is the aptly named Barbie Pink!
Situated on Berlin's Mehringdamm 77, the Barbie Bar is one that will be a dream come true for experienced and budding sissies alike. Sissy pink aesthetic topped off with provocative and erotic artwork, it's a wonderful place to enjoy a few drinks before sampling Berlin's debauchery.
The only thing to note is that the service can be a bit hit and miss, so take it as it is. It's also usually very smoky inside, as are many bars in Berlin, so bear that in mind if you have a low tolerance for cigarette smoke.
Ladyboy & transgender bars in Thailand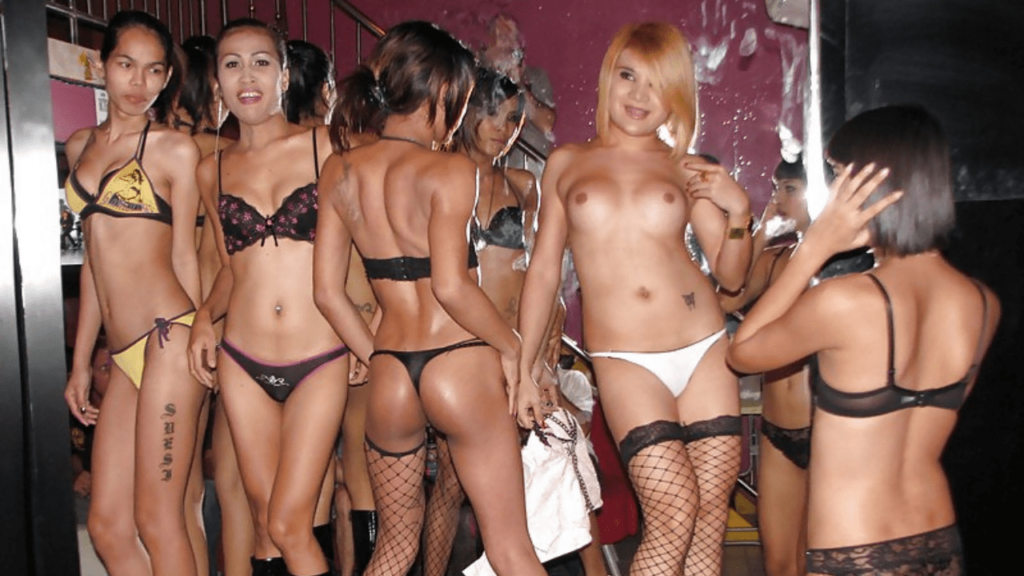 Thailand has an international reputation for its transgender population, locally known as Ladyboys, of which are said to make up 0.6 of the Thai population. Pattaya in particular is well known for its Ladyboy population.
Because of this, there are a number of transgender bars in Pattaya to cater for them and their admirers. Two of my favourites are the Lita Bar on Soi BJ and the Sensations Bar on Sensations Street. Let's take a look at both!
The Lita Bar is a place for those who don't mind getting up close and personal with patrons. It's very cosy with a chilled out vibe. Frequented by some of the city of sin's most stunning Ladyboys and international admirers, the pool table inside is a great way to strike up a conversation with other patrons and break the ice.
The Sensations Bar is more well known than the former. Staffed and frequented by gorgeous Ladyboys from across Thailand, it's run by an English guy and his local Thai girlfriend. Known for its party atmosphere, it's more high energy and less discreet than the Lita Bar.
The Flying Hangbag is a great trans bar near me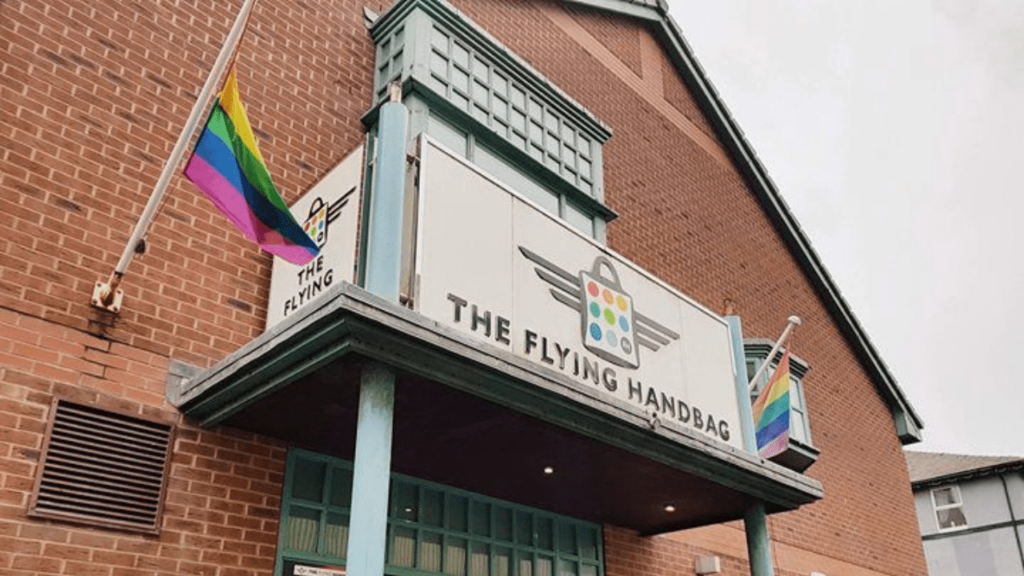 Ok, not strictly a trans bar near me, but closer than most on this list as it's only a ferry ride away. I'm talking about the iconic Blackpool bar known as the Flying Handbag located in the vibrant gay district of this classic British seaside resort!
This well-known gay pub is very trans-friendly and is a great place to meet transsexuals and admirers from Blackpool and further afield. Illuminated in bright sissy pink, the aesthetic of this trans bar is just wonderful.
Established back in 1994, it's long been a welcoming hub for the town's active gay and transgender community. The locals are fun, friendly, and the atmosphere is just downright wonderful!
The first shemale strip club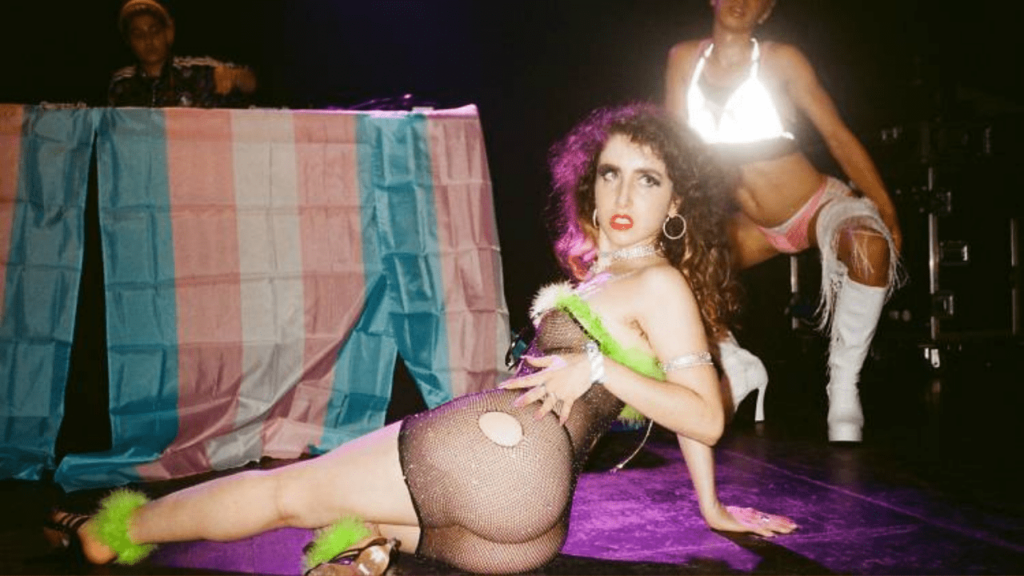 The eccentric nation of the UK has always been one for treading new ground. Recently, they made incredible progress for the LGBTQ+ community by opening the UK's first shemale-orientated strip club known as Harpies.
"Harpies aim to make "radical social change" by showing that "wider society is attracted to trans people", pointing to the fact that 'transgender' is one of the highest search terms on porn sites worldwide."

– Dazed Digital.
Situated at the Metropolis, a six-floor club in Cambridge Heath, Harpies holds its shemale strip club-style event every week. The music is a mixture of house, R&B, disco and sometimes live rock music.
The best transvestite party in Amsterdam!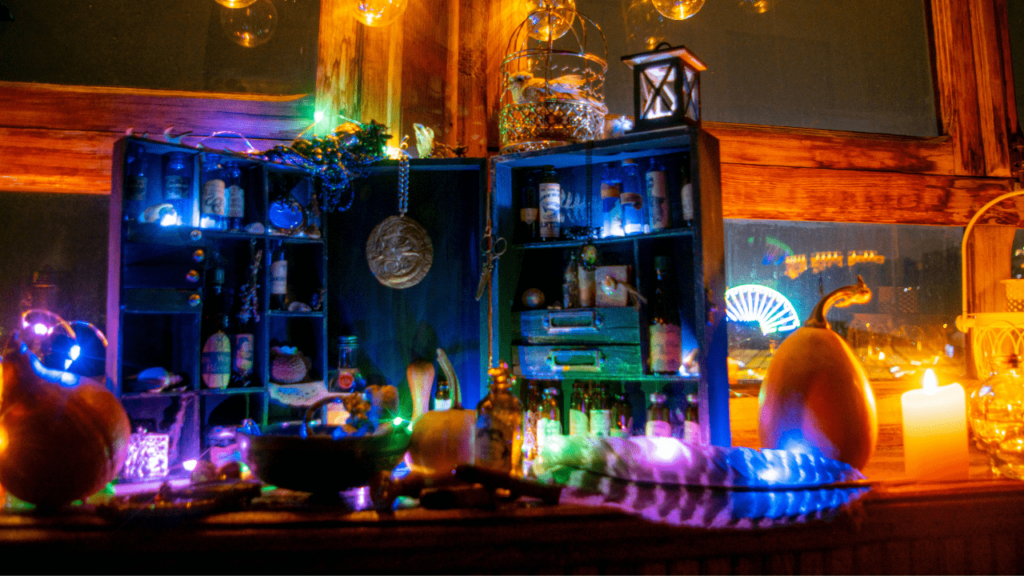 Despite being a den of debauchery for a multitude of kinks and fetishes, Amsterdam is seriously lacking when it comes to shemale clubs and transgender bars. Thankfully, one little know establishment makes up for it. We're talking about the Dragshowbar Lellebel!
Located in the centre of Amsterdam's tourist area but thankfully not overrun, this is still a very underrated spot that is bound to please anyone seeking a transvestite party to remember.
Dragshowbar Lellebel is the only transvestite bar in town and is staffed by trannies of all shapes and sizes. The clientele just expands the smorgasbord of transvestites in this place, as well as a lively blend of respectable transsexual admirers.
The highlight of the transvestite party at Dragshowbar Lellebel is the nightly performances. Sometimes performed by the tranny staff or the patrons themselves, it's a great place to relax, let your hair down and, most importantly, have a hell of a lot of fun!
The best TS club in London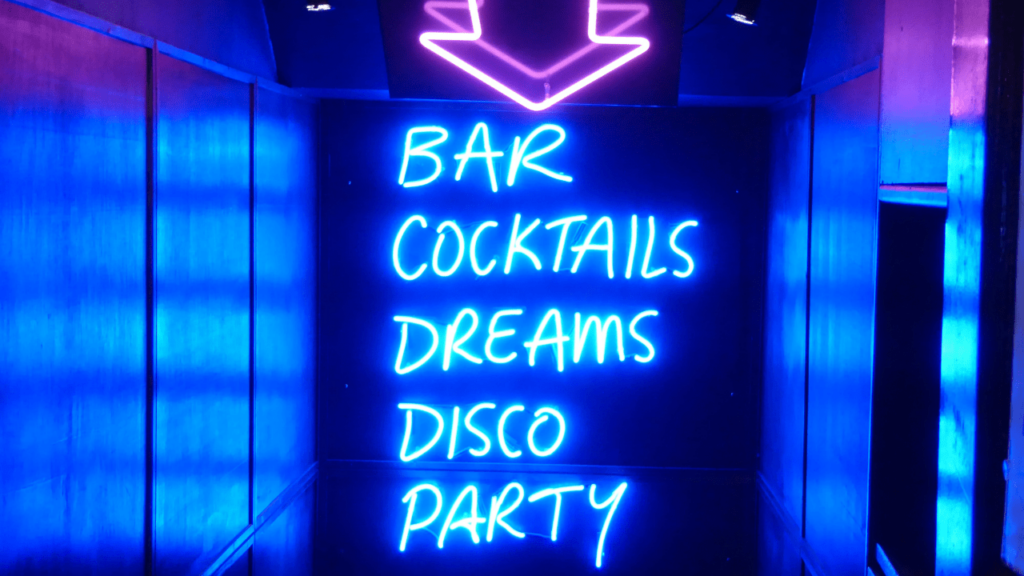 The British capital has a lot to offer any kinky visitor, and transsexual pubs and clubs are just some of them. There's a wide range of transsexual clubs, bars, and parties in London, but my personal favourite is the She World TS club in Stratford City.
This London TS club has been running for five years and has since grown into somewhat of an institution. It takes place every Saturday from 8 pm until the early hours and attracts a hearty mix of trans folk and their kinky admirers.
As well as a sissy bar where patrons can drink and socialise, there is also a dedicated play area for XXX fun at this TS club. There's everything from video cabins and private sex rooms to a dance floor and a spacious changing room.
As well as being one of the most grass-roots transgender clubs near me, it's also extremely affordable for being located in London. Tickets can be bought online or at the door. It's £17 for admirers, £12 for T-Girls, and their private lockers are just £2!
How to visit the biggest shemale club in New York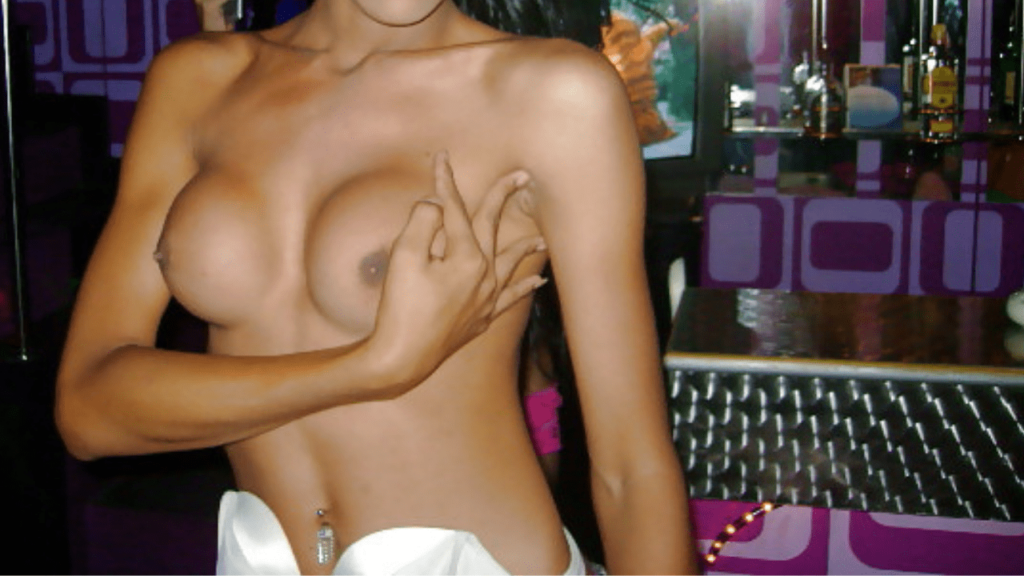 Whilst far from the den of sex, vice, and sleaze it used to be, New York still has a few things going for it. One of them is Tplayground, which is thought to be one of the biggest shemale clubs in North America!
Located at 500 West 48th Street in New York, Suzi Vila bar offers wild and debauched TS parties throughout the week. This shemale club offers an incredibly cosy and discreet environment for transsexuals and admirers to meet, mingle, and make potential friends and play partners.
Nervous about visiting a shemale bar alone? You don't have to be!
As we round off this guide to shemale clubs, sissy bars, and everything in between, the world offers a plethora of different establishments that cater to or are dedicated to the transgender community of their admirers.
Whilst going out and connecting with like-minded people can be incredibly liberated and sexually regarding, many transsexuals and admirers alike face stumbling blocks when it comes to indulging in such establishments.
From shyness to fear of judgement, visiting shemale clubs and sissy bars can be daunting alone. Luckily, there is a range of resources available from dating sites to classified ads that allow you to connect with TS folk and admirers to bond with and potentially find a friendly face to accompany you.
Here are some of my recommended shemale and transsexual hookup sites that are known to work well in a range of countries, especially Europe and North America:
Disclaimer: The images used in this guide were not necessarily taken from the bars or clubs under discussion. They're simply some relevant visual excitement to accompany the article.